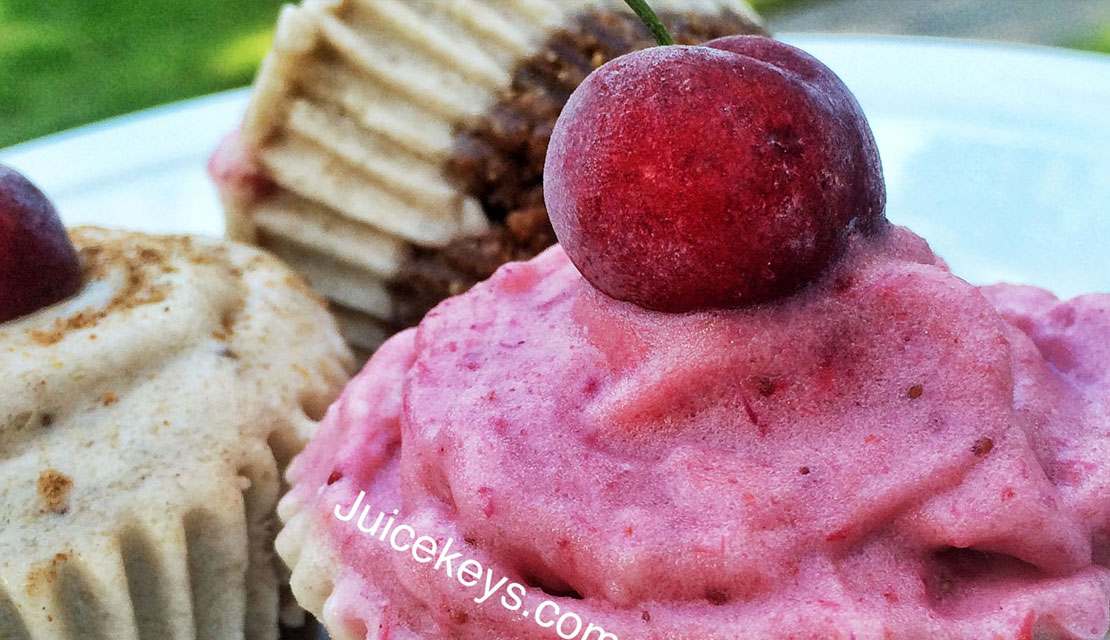 Hello yummy cup-cakes! I was so excited to discover that I can make delicious raw vegan (paleo-friendly) cupcakes that takes maybe 10 mins! I love healthy food and will dedicate the time to make it. However I LOVE quick!
INGREDIENTS:
Cupcake:
8 organic dried figs
1/2 C almonds
1/2 C unsweetened coconut flakes
Icing:
4 overly ripe frozen bananas
1/2 C frozen pineapple
1/2 C frozen strawberries
Liquid Stevia or sweetener of choice such as maple syrup (optional)
Organic Cherries (optional)
INSTRUCTIONS:
Cupcake:
1. Blend all ingredients in Vita-mix until (takes ~ 45 seconds)
2. Press ~ 2 Tbsp into lined cupcake molds
Icing:
Blend 3 of the frozen bananas in Vita-mix until has a nice thick ice-cream consistency
Spoon onto cupcakes
Blend 1 frozen banana, pineapple and strawberries and optional sweetener
Spoon over cupcakes
Top with cherries (optional - I just love it bc looks so cute!)
Freeze overnight or until firm
Store in freezer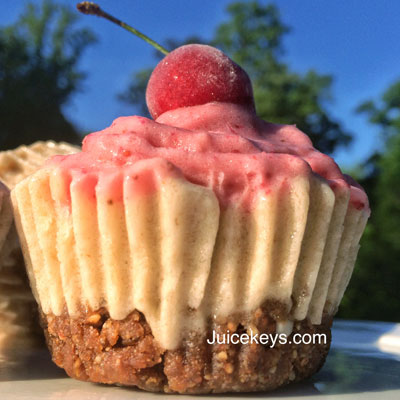 Fitting to Raw, Vegan, Paleo, Whole 30, and Clean Eating Lifestyles!
Gluten free, Dairy free, Soy free, and Refined Sugar free
---