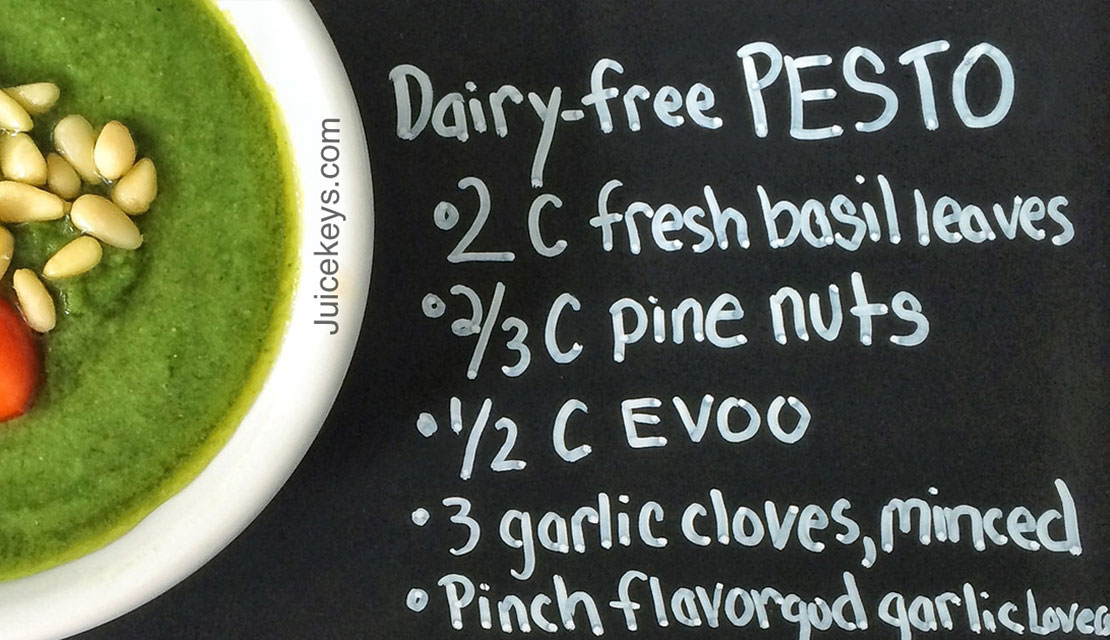 This delicious RAW and DAIRY-FREE version of pesto sauce can be used in all kinds of healthy recipes such as mixing with raw kelp noodles or making cucumber sandwiches (see picture below)!
INGREDIENTS
2 C fresh basil leaves, (packed)
1/2 C extra virgin olive oil
2/3 C pine nuts
3 fresh garlic cloves, minced
Pinch of flavorgod seasoning garlic lovers (optional)
Pinch of Nutritional Yeast (optional)
Pinch Himalayan Salt (optional)
INSTRUCTIONS:
In Vita Mix (or food processor), mix all ingredients well. That's it! Ready to serve!
Here is the Cucumber sandwich I was talking about...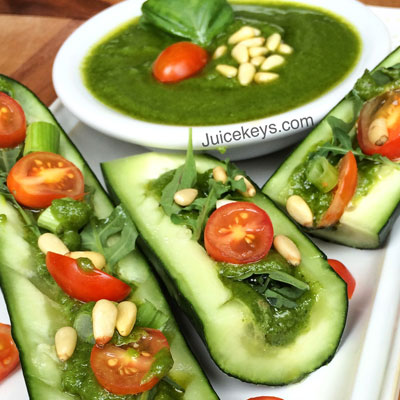 Fitting to Paleo, Raw, Vegan, Whole 30, and Clean Eating Lifestyles!
Gluten free, Dairy free, Soy free, Sugar free, and Non-GMO
---