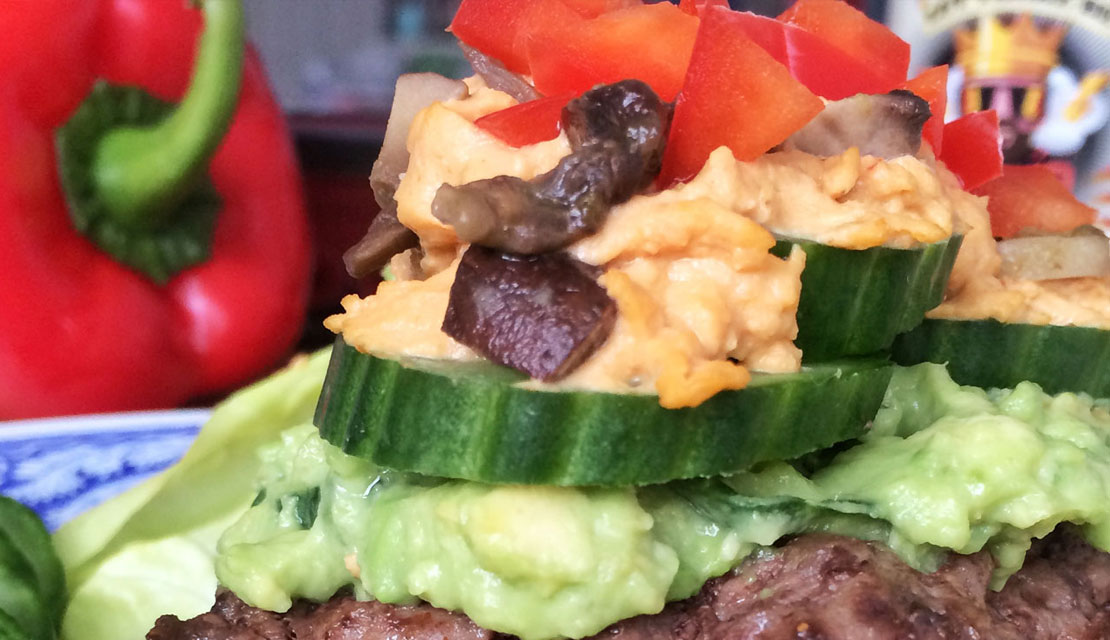 Dr. Mark Hyman shares a GREAT blog post of Why he is Pegan - or Paleo-Vegan - and Why You should be too!
"We know that food is medicine, perhaps the most powerful drug on the planet with the power to cause or cure most disease."
We couldn't agree more! What we consume daily is either fueling and nourishing our body or it is not. I have witnessed unbelievable testimonies of people applying Hippocrates' philosophy "let food be thy medicine" to their life, myself being one of them!
Click HERE for Dr. Mark Hyman's blog post!
Here at Juicekeys, we share a very similar belief to Dr. Mark Hyman's. I was Raw-Vegan for 2 years, but have shifted my diet to "Pegan" and feel my best. Chris was also vegan for a little over a year, but has shifted his diet to "Pegan" as well. The only things I would add to Dr. Hyman's blog post is we focus heavily on sprouts, wheatgrass, the algaes, green juice, and other superfoods. Sprouts and greens are foundational and what we use to fill a big portion of our plates.
Remember, to listen to your body and what resonates with you. What is right for one person, may not be right for another. As Dr. Mark Hyman says "Keep in mind that most of us need to personalize the approach depending on our health conditions, preferences, and needs."
Avocado & Red Pepper Hummus Burger
INGREDIENTS:

100% Grass-fed Beef Burger
1/2 Avocado, mashed
Bibb Lettuce
1/2 Cucumber
1/8 Red Pepper
3 Diced mushrooms
Organic Red Pepper Hummus
INSTRUCTIONS:
Season Beef with Flavorgod, Spicy Everything
Make into Patty and Broil/Grill
Use Bibb Lettuce as your "bread" and spread on Red Pepper Hummus
Add burger, topping with mashed avocado, sliced cucumbers, red pepper hummus, diced red pepper, and mushrooms
Season with more Flavorgod and pinch of Himalayan Sea Salt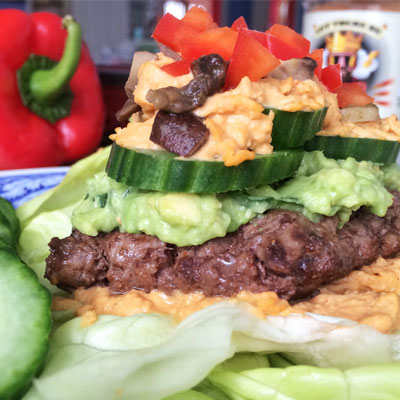 ---