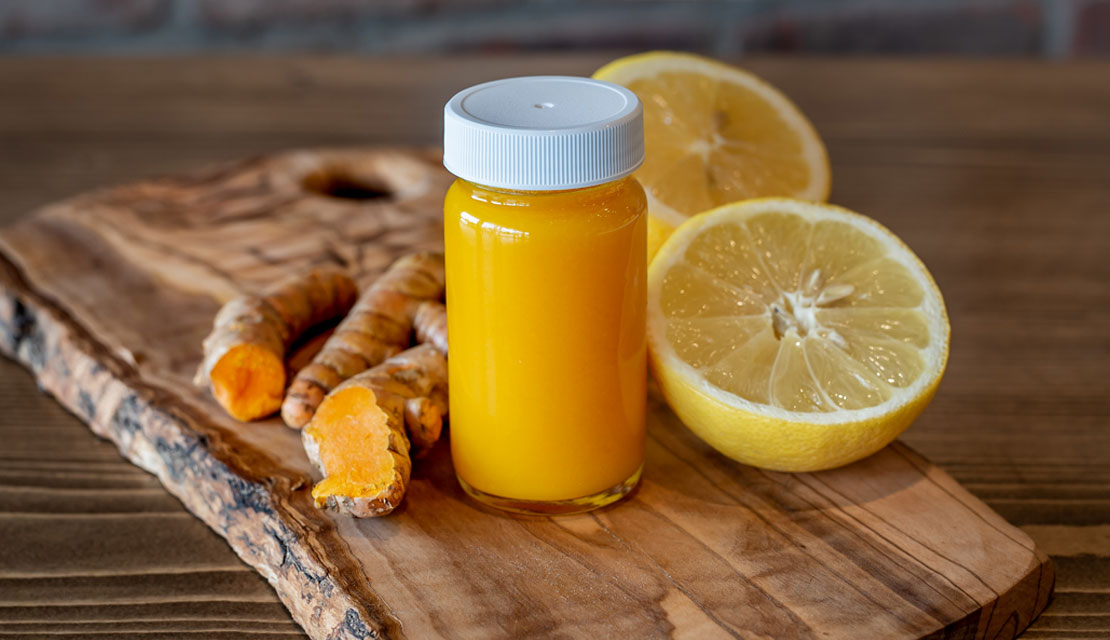 Find Your Superpower with Superfood Shots!
The season of gratitude kicked off on September 21st, on World Gratitude Day, and reaches its peak on Thanksgiving day. Now, we don't necessarily need an official season to remind us to be grateful, but it's nice to have a reminder that gratitude is a true superpower.
As always, one of the things we're most grateful for at Juicekeys is holding the keys to healthy living. With that in mind, this month's blog is a reminder that using gratitude to improve your mindset can be as easy as using a superfood to improve your physical health. All it takes is a single shot of either to start feeling great!
How do gratitude & superfoods make me feel better?
Here's the thing— it's impossible to value one over the other when it comes to mental vs. physical health. Without a healthy mind, finding the motivation and energy to maintain a healthy body is hard. They really do go hand in hand. Let's talk about the health benefits of both superfoods and gratitude.
Health Benefits of Gratitude
Wait, is gratitude good for my health? Absolutely! According to Harvard Health, studies have shown that intentionally expressing gratitude can lead to:
More frequent positive emotions & a tendency towards optimism.
Greater ability to enjoy experiences.
Greater physical health.
Stronger relationships.
Greater capacity for handling difficult situations.
How's that for a laundry list of positive outcomes?
Health Benefits of Superfoods
In the same way that gratitude is a health tonic for your mindset, superfoods can be a quick way to boost your energy, build your immune system, and feel great. Superfoods—which are simply foods with high nutritional density—offer few calories and tons of vitamins and minerals. From ginger to aloe to wheatgrass, superfoods are proof of the familiar adage that "a little goes a long way."
Superfood Shots at Juicekeys
When you need a dose of supercharged nutrition, Juicekeys has got you covered. Pop into any of our locations for a shot of goodness. Here's our current selection of Superfood Shots:
Ginger-Lemon Superfood Shot
Add some zing to your morning with organic lemon and ginger. This superfood combo can help to build energy, clear congestion, and relieve nausea. Ginger is also helpful as an anti-inflammatory. Try adding it to our freshly squeezed orange juice for a morning boost!
Raw Aloe Superfood Shot
We admit that raw aloe comes with a funny texture, but it sure does pack a healthy punch, including improved gut and skin health. If the texture bothers you, just add it to any of our cold-pressed juices.
Turmeric-Lemon Superfood Shot
In recent years, turmeric has exploded in popularity, and for good reason! This potent anti-inflammatory elixir is anti-fungal, anti-bacterial, and antiviral. So much healing power in one little shot!
Wheatgrass Superfood Shot
Just 1.5 oz of freshly juiced wheatgrass is nutritionally equivalent to 2.5 lbs of fresh vegetables and contains 103 vitamins and minerals. This little green powerhouse helps to build red blood cells, purify the blood, and increase energy.
Oregano Superfood Shot
Detoxifying wild oregano is an oxygen-rich hydro-sol (steam extraction) that can provide immune support, allergy relief, and digestive support. Swish this around in your mouth for teeth-whitening and fresh breath!
Shot of Gratitude
This isn't actually on our menu, but any time you need a shot of gratitude, grab a pen & a piece of paper and write down 5-10 things you're really grateful for (we'd be so happy to make that list!). Health benefits from a shot of gratitude include improved mood and a higher likelihood of achieving your goals. Make it an every-morning practice!
Find Your Superpower
We hope that we've convinced you that gratitude is a superpower. Another superpower we love sharing through Juicekeys is a commitment to living healthy in both mind and body. You've got the keys to better health—all you need to do is use them! What are your healthy living goals? What's your personal superpower?
We're here to help support you in your quest for healthy living, and we're grateful every time you step into our shop.
Here's to your health!

---