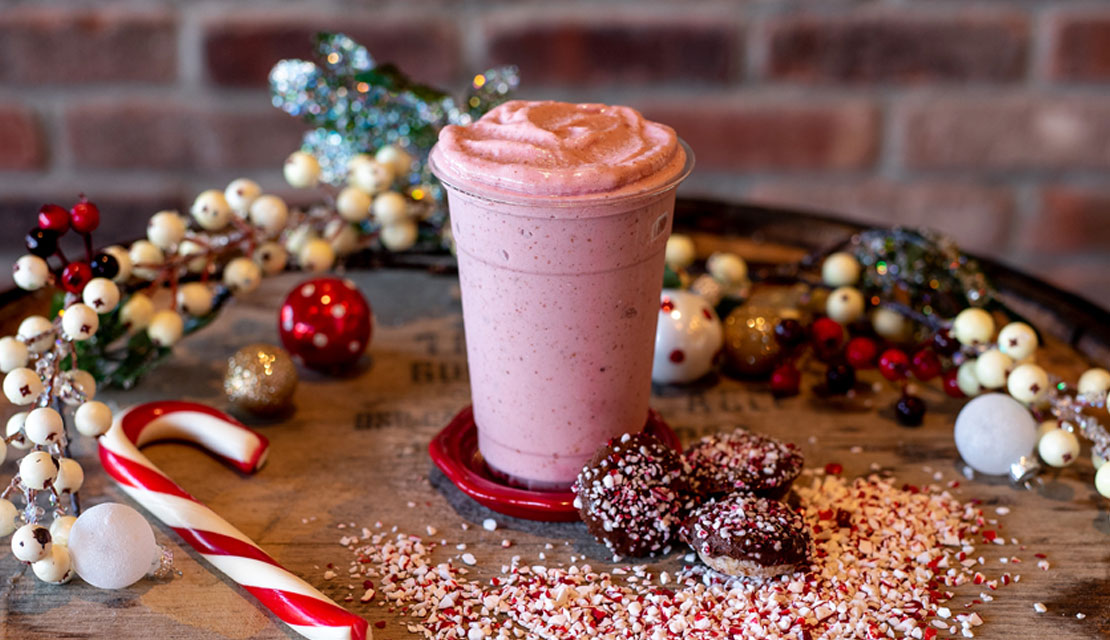 Healthy Lifestyle for the Holidays? No Problem!
When the days get shorter and the nights get colder, the countdown to the winter holidays is on! For many, that brings excitement and joy. But for those focused on maintaining a healthy lifestyle, the approaching holidays may also bring dread. You might wonder, how will I resist all the sweet treats? How will I keep up with my healthy diet and exercise? We hear you! But we're also here to remind you that holiday joy and a healthy lifestyle can go hand in hand.
In this month's blog, we share three ways for you, your friends, and your family to crush holiday health goals. Keep reading for all the details.
1. Give the Gift of Great Health
When it comes to gift-giving, it's easy to get in a rut of giving the same old things, especially when it comes to holiday foods. We've all received our fair share of chocolate bars, hot chocolate mixes, fruitcakes, and balls of caramel popcorn. There's nothing wrong with enjoying sweet treats over the holidays, but what if you could offer friends & family delicious treats that also fuel their health goals? A gift card from Juicekeys is the perfect holiday gift for the folks in your life who are working to maintain a healthy lifestyle. They can use it for smoothies, power bowls, superfood shots, and crave-crushing snacks.
2. Crush Your Cravings with Seasonal Specials
When it comes to living a healthy lifestyle, you have important goals, and there's no reason for the holidays to get in the way of accomplishing them! That's why we've developed seasonal specials that help you crush your cravings and your goals. Try our delicious versions of festive fuel:
Candy Cane Smoothie: Tastes like peppermint ice cream, and is packed with protein & nutrients. Made from almond milk, mint, apple, date, vanilla protein, almond & cashew butter, coconut water, and beet, this smoothie is as beautiful as it is tasty!
Candy Cane Fudge Fuel: Chocolate bon-bon? Or energy-packed snack fueled by grass-fed, pasture-raised collagen? We think you know us well enough to guess the right answer! This seasonal treat is a blend of grass-fed collagen, coconut, maple syrup, sea salt, and crushed candy canes.
3. Reset with a Juice Cleanse
If you need a quick holiday reset, you're in luck! We make your juice cleanse easy. Pick just one day for your cleanse, and you'll be amazed at how different you feel! Here are our recommended ways to cleanse:
Straight Juice Cleanse
A one-day straight juice cleanse consists of six of our cold-pressed juices combined with two superfood shots over the course of a single day. Plan ahead by marking the day on your calendar. Come into one of our locations the day before your cleanse. Simply grab a drink carrier and select your favorite drinks & superfood shots; you'll be all set for a single-day cleanse!
Juice to Dinner Cleanse
This one-day cleanse consists of four juices + two superfood shots + one Juickeyes dinner. For a vegan dinner, grab our delicious Chia Pudding and two of our Cacao Energy Balls. For a paleo dinner, try our Chicken Salad with two of our Cacao Energy Balls.
We take our step-by-step juicing process very seriously. We spend 30+ hours every week just washing, prepping, selecting, and weighing out the fruits and vegetables to the proper quantities. Twice a week we are passionately preparing our recipes using our cold press juicer. We then immediately bottle our juices and deliver them to our stores. We love what we do and you will taste it in the juice!
Juice Cleanse Pro Tip: While we always try our best to remain fully stocked with your favorites, our widest selection of cold-pressed juices is available on Tuesdays and Saturdays.
We wish you the happiest of holiday seasons! And remember, we're here to help you crush your cravings and your healthy lifestyle goals!
Here's to your health!

---