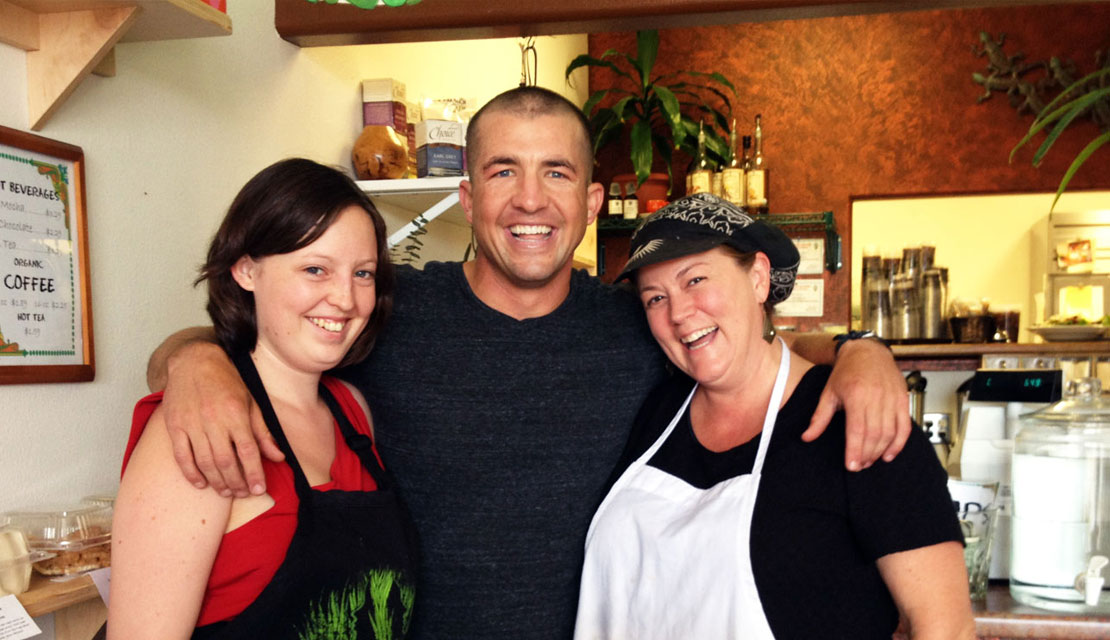 In the Beginning, part 3
"Hi guys, my name is Lieutenant Young and I will be your platoon commander." Those were the hallowed words I stuttered, as Staff Sergeant Lumm introduced me to our platoon during my first day at work. A perpetual cycle of chaos, exhaustion, and bliss, is the most accurate depiction of what my life would become as a platoon commander. I would spend the next three years with two different platoons, deploying twice overseas.
Kelly, meanwhile, graduated from college and then earned her second degree as a Health Educator from Hippocrates Health Institute. Kelly began to formulate a business plan to start her own Holistic Health Center. We spoke often about this idea; I would always encourage her, but in the back of my mind, wondered "why would anyone pay to have a health consultation?" She would send me such items plant based protein powders, raw almonds, and all kinds of various all natural supplements. I embraced these items, as long as, my mom ensured the remaining space with the care-package be filled was filled to the brim with my signature, Blue Energy drinks. Blue Energy drinks continued to be my first love as a platoon commander, rivaled only by the emergence of Carrie Underwood.
I returned from my second deployment, having consented to a job that would take me out to the deserts of Southern California. I had agreed to become an instructor at the Tactical training Exercise Control Group (TTECG) at Marine Corps Air Ground Combat Center (MCAGCC) located in Twentynine Palms, California. I made this decision, not fully understanding what was about to happen to my life. I had heard of many stories about the High Desert, everything from how the base was condemned, as uninhabitable, by the Army in the 1950s only to be re-purchased by the USMC; and of how married Marines would drive their wives into Twentynine Palms late at night, "under the cover of darkness", to ensure pre-freak-out moments where held at a minimum. I'd even had a buddy who's wife collapsed in the Yucca Valley Walmart from a panic attack, upon realization of their future lifestyle. I wasn't quite sure what to expect when my parents agreed to help me with the cross country move.
The plan was for my mom to fly out ahead of time and scout out some potential living arrangements, while my dad and I pulled the trailer cross country. I believe we we're in Texas when I received a phone call from my mom, who was in tears, "Chris, I drove into Twentynine Palms this morning; there are no homes available! And some guy at the 7-Eleven told me gangs hang out at the Jelly Donut!" I was like, "mom, slow down, what is the Jelly Donut? Have you looked for any homes in Joshua Tree or Yucca Valley?" My mom replied, crying, "I DON'T KNOW what the Jelly Donut is! And I drove thru some place called Wonder Valley and I'M SCARED for you!"
I arrived in Twentynine Palms, via Wonder Valley, and was able to unequivocally confirm all the stories I had been previously told. To say the lifestyle, "would be an adjustment" would be quite the understatement. I felt like I had picked right back up where I had left off in Afghanistan just a few months prior. We trained infantry battalions for thirty straight days, only to pick up another battalion for immediately after we'd finished training the last one. I was exhausted, my social life was in the pitts, and I consistently addressed any and everyone with "Bro" before beginning dialog. I had hit rock bottom. That is, until I found the shinning light of the High Desert, a little place where the wheatgrass flowed like the salmon of Capistrano and the gluten free meals were as abundant as Volkswagen Bugs at a Jimmy Hendrix concert. The Natural Sisters' Cafe was a juicebar and restaurant, but to me, it would become a sanctuary.

---