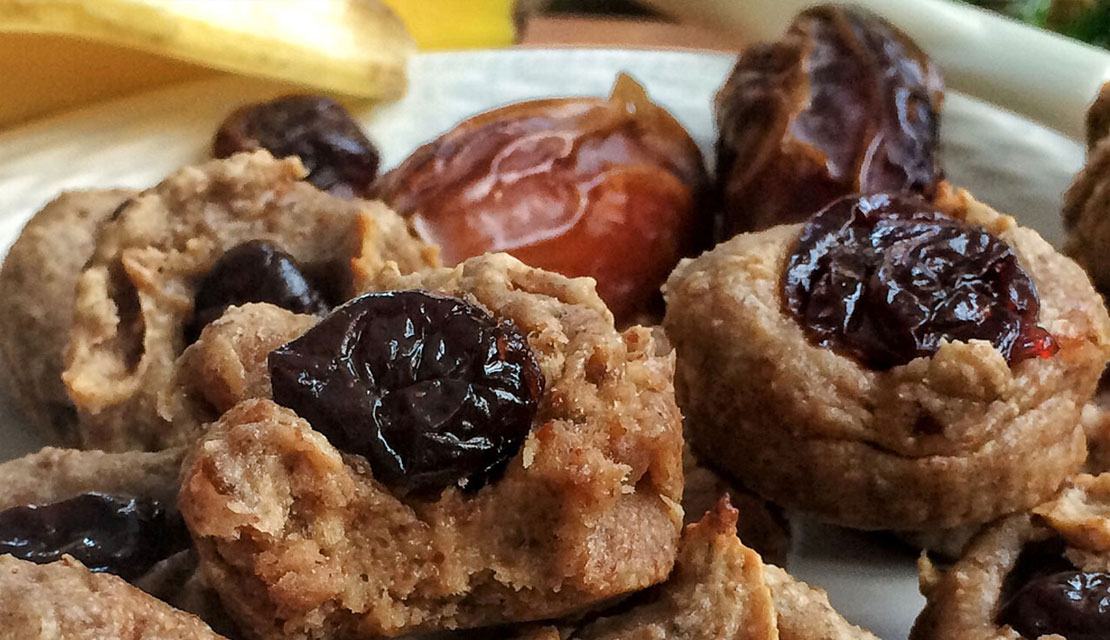 Kelly's Kreations: Almond Butter Cups
Only 5 ingredients and can be eaten raw or baked!
Servings: 24
INGREDIENTS
2 Organic Ripe Bananas
7 Medjool Dates
1 1/2 C Organic Raw Almond Butter (or Nut Butter of choice)
1 TB Raw Coconut Oil
~ 24 All Good Provisions, Organic Cherries
Pinch Himalayan Sea Salt (optional)
INSTRUCTIONS:
A. RAW Version
In Vita Mix (or food processor), mix all ingredients, except for the cherries, until everything blended well
Spoon batter into mini (lined or greased) muffin pans
Top with Cherries
Place in freezer
Will have a creamy chewy texture like fudge! Store in freezer. Can let thaw for a couple mins before eating or eat right away!
B. BAKED Version
Preheat oven to 350° F
Follow Steps 1 and 3 above
Bake 12-15 minutes.
Store in closed container. I like to keep them cold in the Fridge!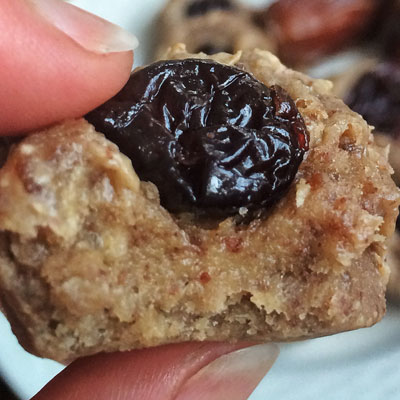 Fitting to Paleo, Raw, Vegan, and Clean Eating Lifestyles!
Gluten free, Dairy free, Soy free, Refined Sugar free, and Non-GMO
Behind the scenes. Hungry Puppy. Don't let her fool you - she wanted IN!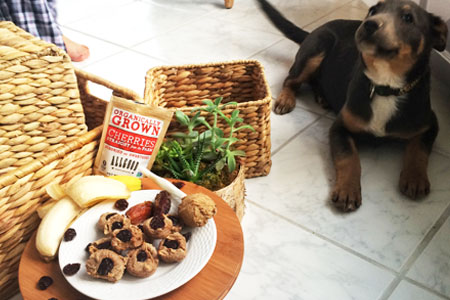 ---