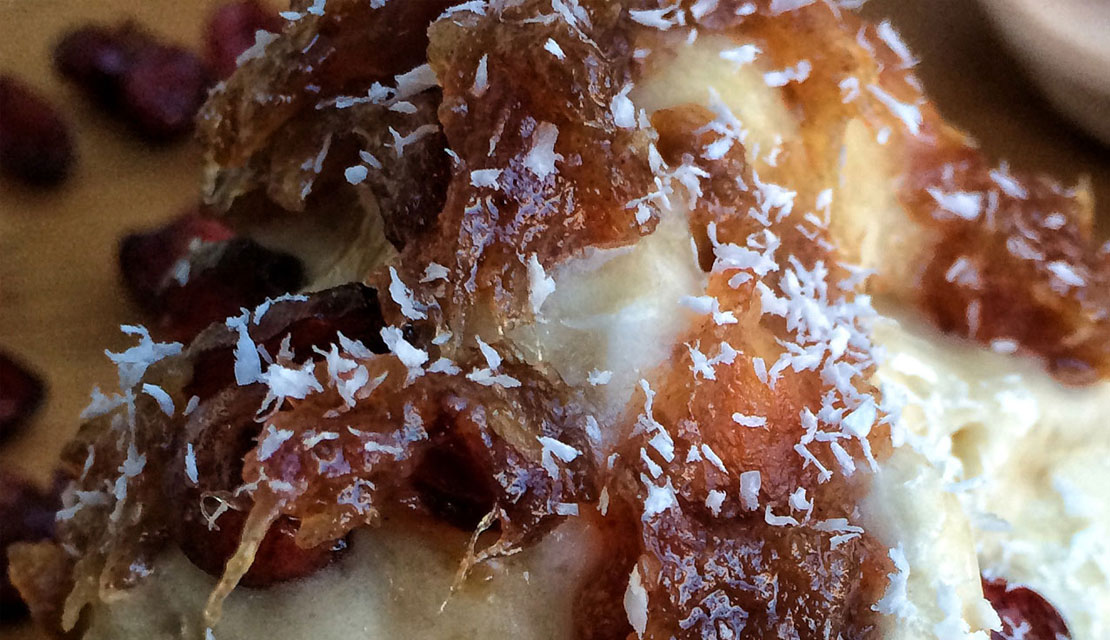 Kelly's Kreations: Banana Ice-cream with Caramel Date Sauce
Banana Ice-cream is a fantastic go-to when craving something sweet!
Servings: 1-2
INGREDIENTS:
3 Overly Ripe Frozen Bananas
2 Organic Medjool Dates
1/2 - 1 TB Extra Virgin Coconut Oil
1/8 Cup Water
Pinch of Himalayan Sea Salt
Unsweetened Dried Cranberries (optional)
Unsweetened Coconut Flakes (optional)
INSTRUCTIONS:
Place frozen bananas through a Yonanas (or a juicer (using correct screen) or blender). This is what makes the ice-cream/nice-cream. Place nice-cream is freezer.
Pit the dates and cut up into pieces.
Place water, 1/2 TB coconut oil, and pinch of himalayan sea salt in a pan with the stove set to low -medium. Add in the dates. Constantly stirring. You will notice them starting to melt. You can smash them a bit as you are stirring. If it looks dry add in the other 1/2 TB coconut oil. Between the stirring and the mashing, this will become a delicous caramel sauce. Remove from the stove.
Take the nice-cream out of freezer and top with caramel date sauce, dried cranberries, and coconut flakes!
Fitting to Paleo, Vegan, and Clean Eating Lifestyles!
Organic, Gluten free, Dairy free, Soy free, and Refined Sugar free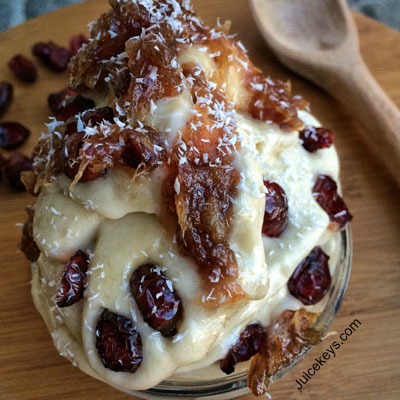 ---