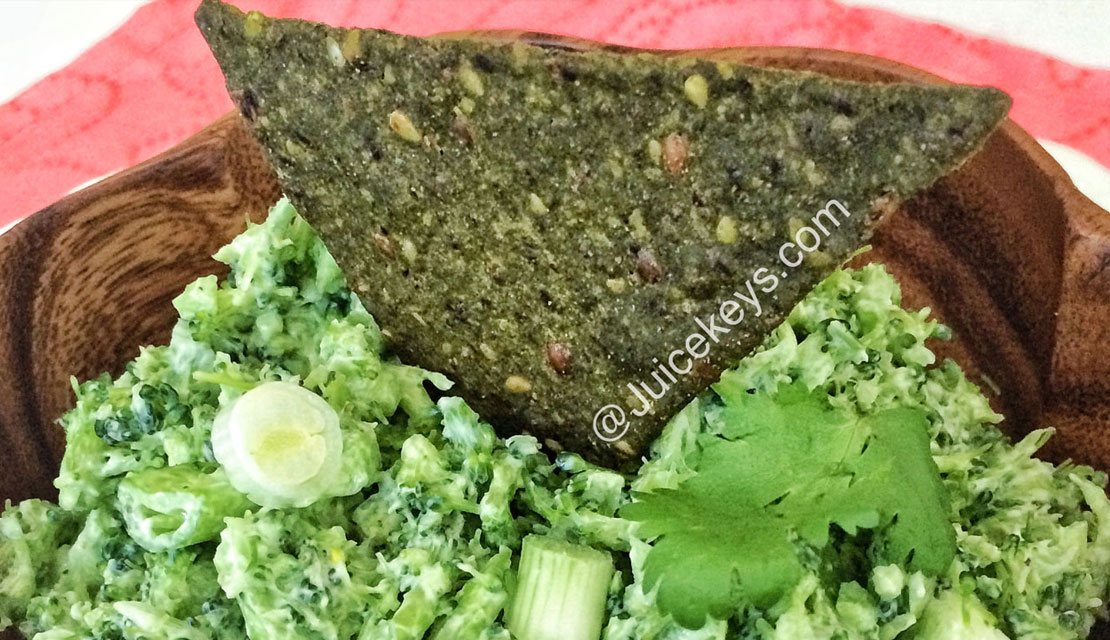 Kelly's Kreations: Broccomoli
Calling all broccoli lovers! You've got to try this delicious dairy-free, gluten-free and soy-free dip! It is perfect for veggies, crackers, spreads on sandwiches , etc.
INGREDIENTS
3 C raw broccoli
1 C scallions, chopped
1 tsp olive oil
1/4 C fresh cilantro
1/3 C Kit Hill Dairy-free Cream Cheese
1/4 tsp flavorgod garlic lovers (or regular garlic works too)
1/4 tsp Himalayan Salt
1/4 tsp black pepper
INSTRUCTIONS:
In Vita Mix (or food processor), mix broccoli, olive oil and cilantro
In a separate bowl mix the cream cheese & seasonings
Add in the broccoli mix with the cream cheese mix, stir well
Store in fridge
*Tag @juicekeys on instagram and #juicekeys if make!
Fitting to Paleo, Vegan, and Clean Eating Lifestyles!
Gluten-free, Dairy-free, Soy-free, Refined Sugar-free, and Non-GMO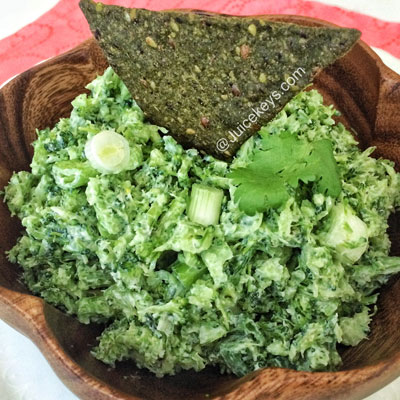 ---