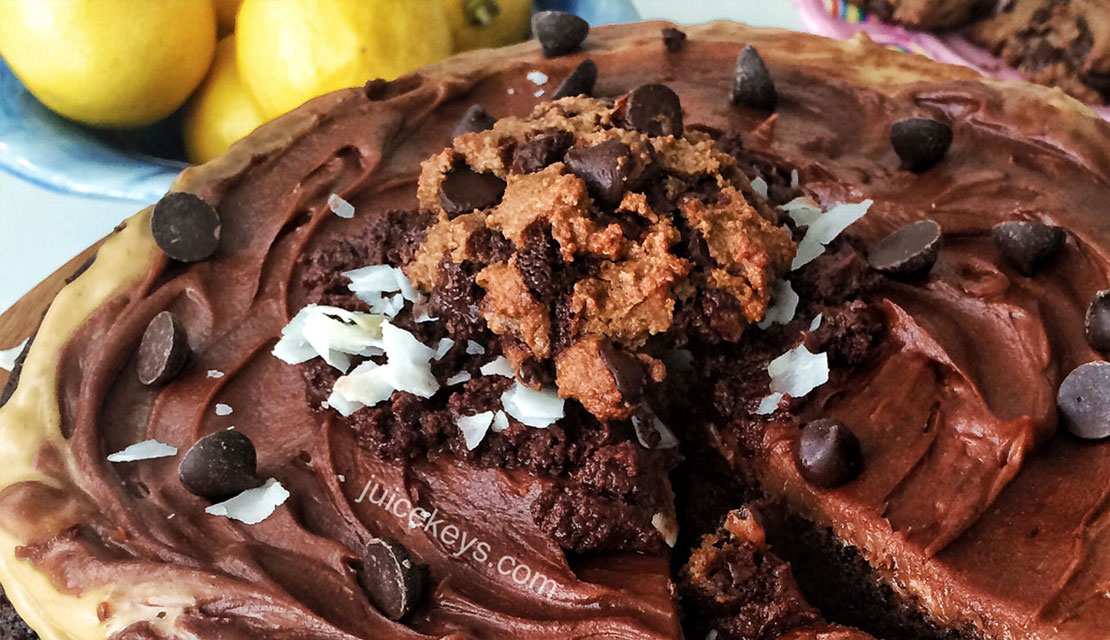 Kelly's Kreations: Chocolate Cake, Gluten Free!
You won't believe this moist chocolate cake is gluten free, refined sugar free, and soy free!
INGREDIENTS:
Cake
1 Bag Simple Mills - Gluten Free Almond Flour Mix, Chocolate Muffin & Cupcake
1 Egg
1/2 C Water
1 Tbsp Raw Coconut Oil
2 Tbsp Cashew Butter
1 tsp Gluten free Vanilla Extract (optional)
10 Drops Liquid Stevia (optional)
1 Ripe Banana, mashed
6 medjool dates, pitted
Chocolate Icing
1/2 C Culinary Coconut Milk (used So delicious)
4 Tbsp Cashew Butter
2 1 oz Bars Santosha Chocolate
1/2 C Raw Coconut Butter (used Artisana, Organics)
15 drops liquid Stevia (optional)
Unsweetened Shredded Coconut and chocolate chips (optional)
INSTRUCTIONS:
Cake
Preheat over to 350° F
Combine Simple Mills Mix, egg, water, and vanilla
Melt coconut oil and cashew butter until melted well, mix together and then pour in with batter
Stir in mashed banana and chopped up pitted dates
Mix well and add in optional sweetener
Spoon batter into greased pan
Place in oven and bake 20 mins or until toothpick comes out clean
Let cool
Icing
Blend culinary coconut milk, cashew butter together, and stevia in nutribullet (or blender of choice) - Place 1/3 C of mix to the side
Melt coconut butter and chocolate bars; stir together
Pour chocolate/coconut mix into the nutribullet and blend well with the coconut milk/cashew butter
Ice cake starting with the 1/3 C of coconut milk/cashew butter that was placed to the side
Then layer with Chocolate icing
Top unsweetened coconut flakes, chocolate chips, and gluten free chocolate chip cookies (optional)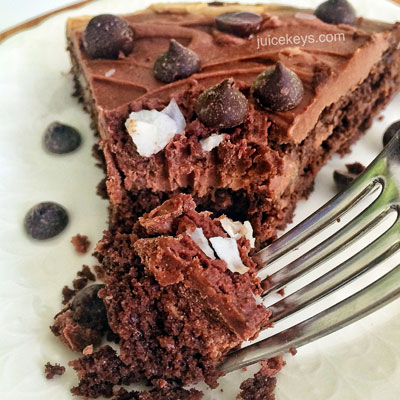 Fitting to Paleo and Clean Eating Lifestyles!
Gluten free, Soy free, Grain free, and Refined Sugar free

---