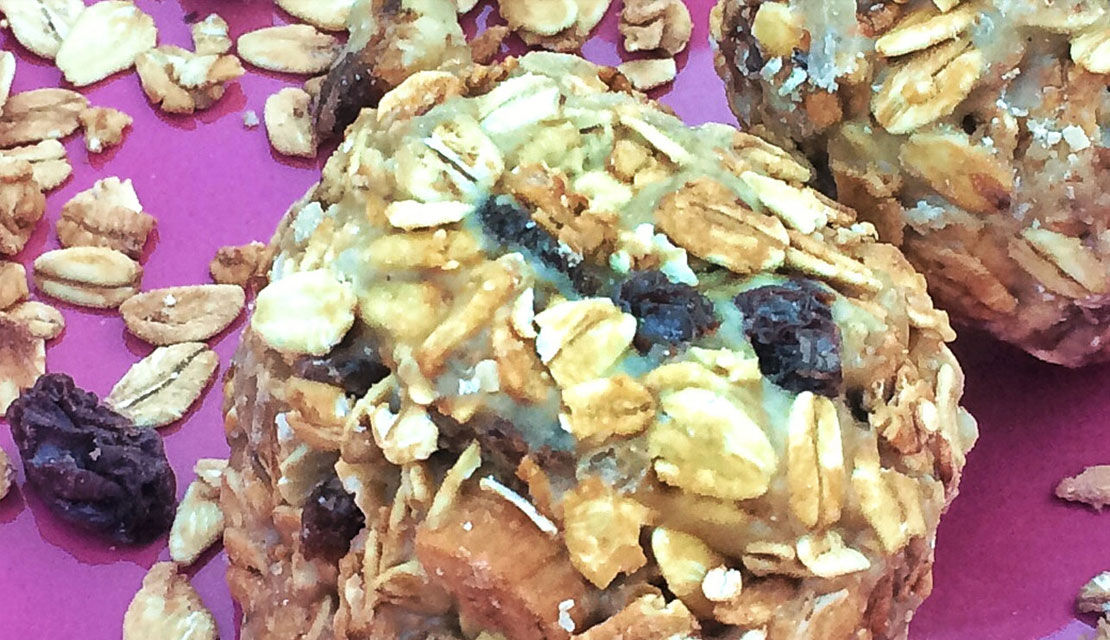 Kelly's Kreations: Gluten Free Oatmeal Raisin Protein Cookies
Healthy and delicious gluten free, dairy free, soy free, and refined sugar free protein balls! Enjoy as a quick snack on the go or when craving something sweet! These are incredibly easy to make and very versatile.
Servings: 1-2 Protein Balls
INGREDIENTS:
1 TB Raw Nut Butter (used organic raw cashew butter)
1/2 TB Raw Virgin Coconut Oil (used nutiva)
1-2 TB Sunwarrior Protein, Classic Vanilla
2 TB Gluten Free Granola (used Ruby's Gold)
Crushed Walnuts
Pinch Himalayan Sea Salt (optional)
INSTRUCTIONS:
Mix nut butter, coconut oil, and sunwarrior protein
Add in granola, mix well
Form into Balls
Sprinkle crushed walnuts and granola on a plate and roll balls in that until completely covered
****Place in FREEZER for ~ 5-10 minutes. This is a very important step as it helps the coconut oil to set, holding the balls together. It also adds a great texture
Fitting to Paleo, Raw, Vegan, and Clean Eating lifestyles!
Organic, Gluten free, Dairy free, Soy free, and Refined Sugar Free

---