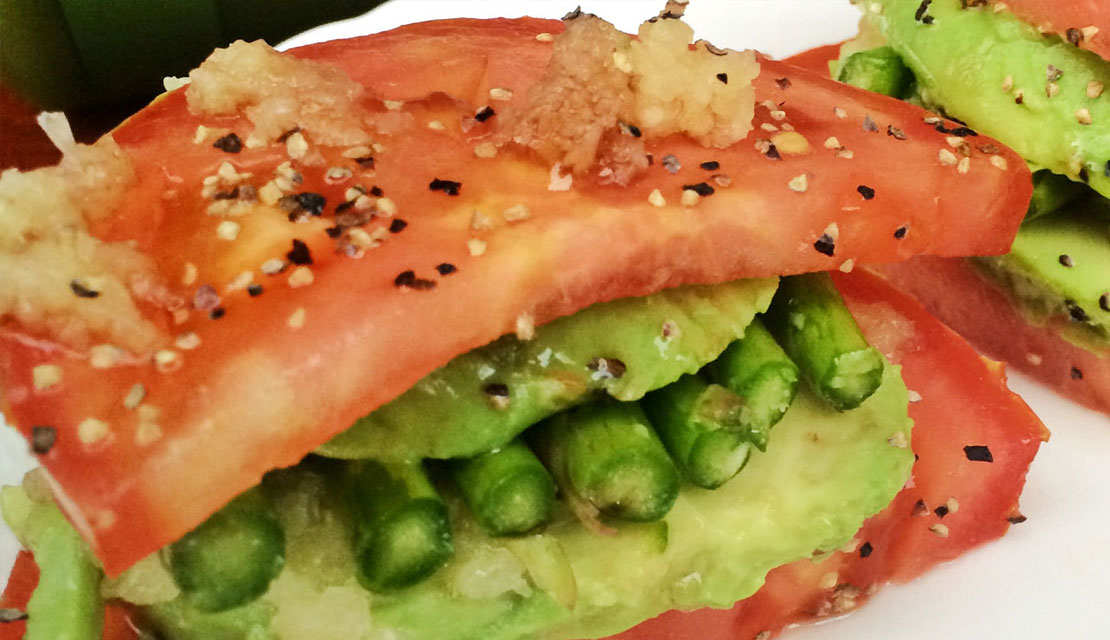 More Avocado Please!
It's hard to beat the combo of fresh tomatoes with avocado! Try adding a twist to that, by adding in asparagus, fresh crushed garlic, and topping it with olive oil and vinegar.
1 Tomato
1 Avocado
~7 Asparagus (broken in 1/2)
Olive Oil & Vinegar
Crushed Garlic
Pepper
Himalayan Sea Salt
Slice tomato
Slice or *mash up (mashing is preferable, which I will do when I make again) avocado
Spread Avocado onto tomato
Place Asparagus on avocado
Top with olive oil & vinegar, crushed garlic, salt, and pepper
Fitting to Paleo, Raw, Vegan, and Clean Eating Lifestyles!
Organic, Gluten free, Dairy free, Soy free, and Refined Sugar free
---