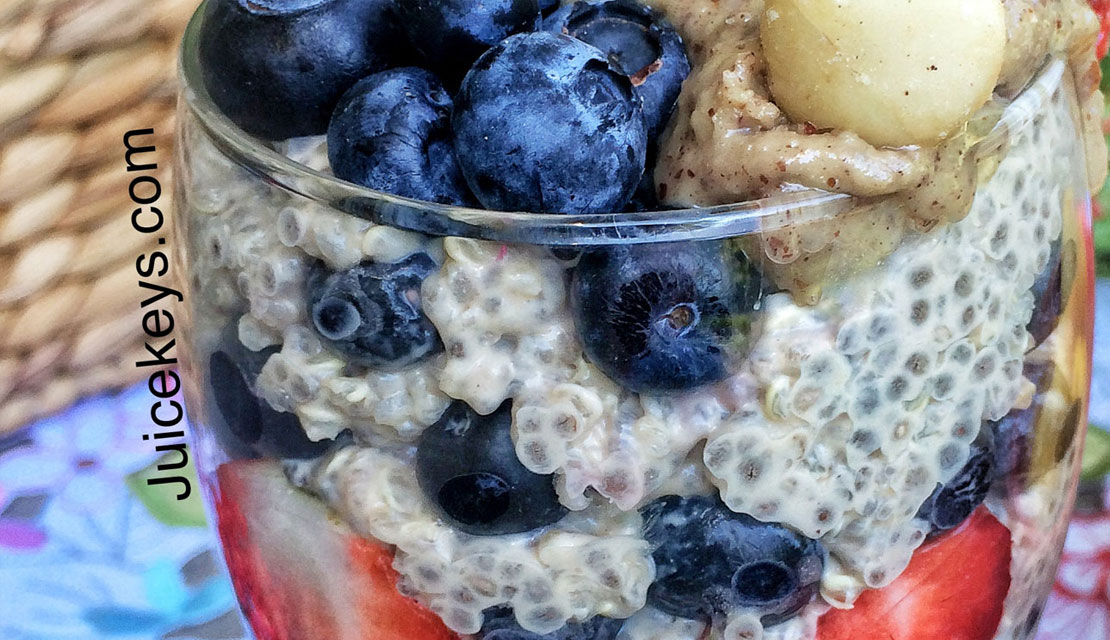 Kelly's Kreations: Overnight Quinoa with Sunwarrior Protein!
This makes for a DELICIOUS healthy breakfast (or any meal) packed full of fiber, plant-based protein and antioxidants! It can even pass for a "dessert" to nix your sweet tooth!
INGREDIENTS
Quinoa Mix:
1 C unsweetened organic rice milk
1/2 C cooked quinoa
1/2 scoop Sunwarrior Classic Protein, Vanilla
4 Tbsp chia seeds
3 Tbsp raw cashew butter
1 Tbsp coconut oil
1 tsp organic vanilla extract (used frontier)
1/2 Tbsp maple syrup (optional)
Pinch cinnamon (optional)
Toppings:
1/4 C blueberries
3 strawberries
1 Tbsp macadamia nuts
INSTRUCTIONS
Stir together rice milk, quinoa, sunwarrior protein, chia seeds, vanilla extract, maple syrup and cinnamon
Melt cashew butter and coconut oil - Add to the above mix
Place in fridge overnight
Add berries and macadamia nuts
**Have fun and mix it up by changing up the type fruit, nut butters, and plant-based milk used in the recipe! For example: Try almond butter, almond milk and bananas!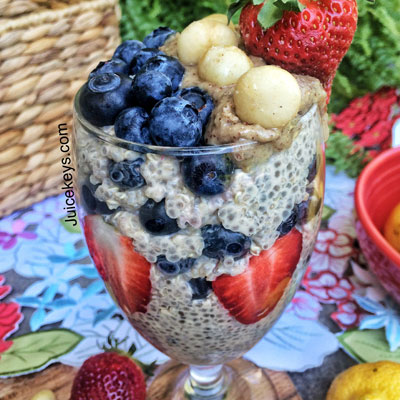 Fitting to Vegan, Paleo, and Clean Eating Lifestyles!
Gluten free, Dairy free, Soy free, and Non-GMO

---