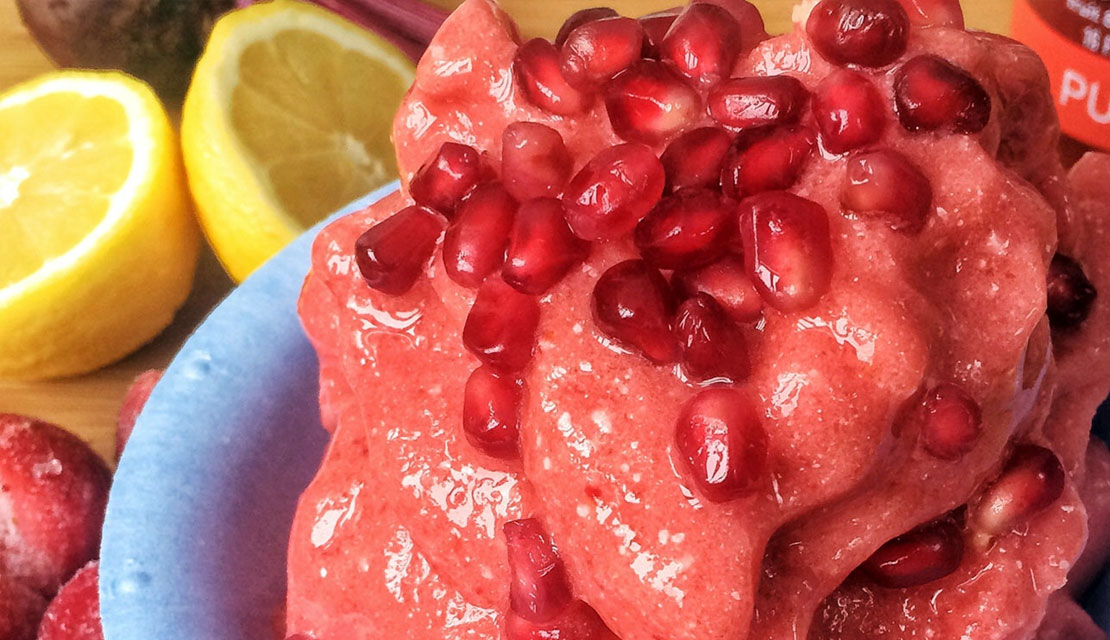 Kelly's Kreations: Purify Smoothie
Drop the beet with this earthy nutrient rich smoothie!
Servings: 2
INGREDIENTS:
1 C Suja Classic, Purify
1 C Organic Frozen Strawberries
1/2 C Organic Frozen Bananas
1/2 C Ice
1/8 Cup Pomegranate Seeds
INSTRUCTIONS:
Blend all ingredients (except pomegranate seeds)
Top with pomegranate seeds
Enjoy!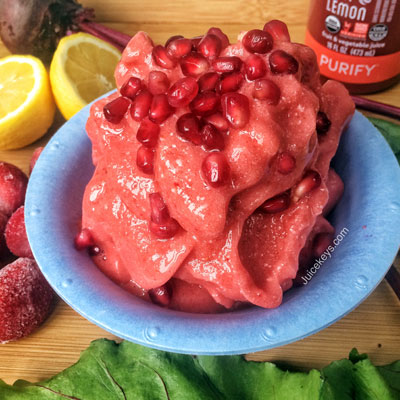 Fitting to Paleo, Raw, Vegan, and Clean Eating Lifestyles!
Organic, Gluten free, Dairy free, Soy free, Refined Sugar free, Non-GMO, and Raw

---