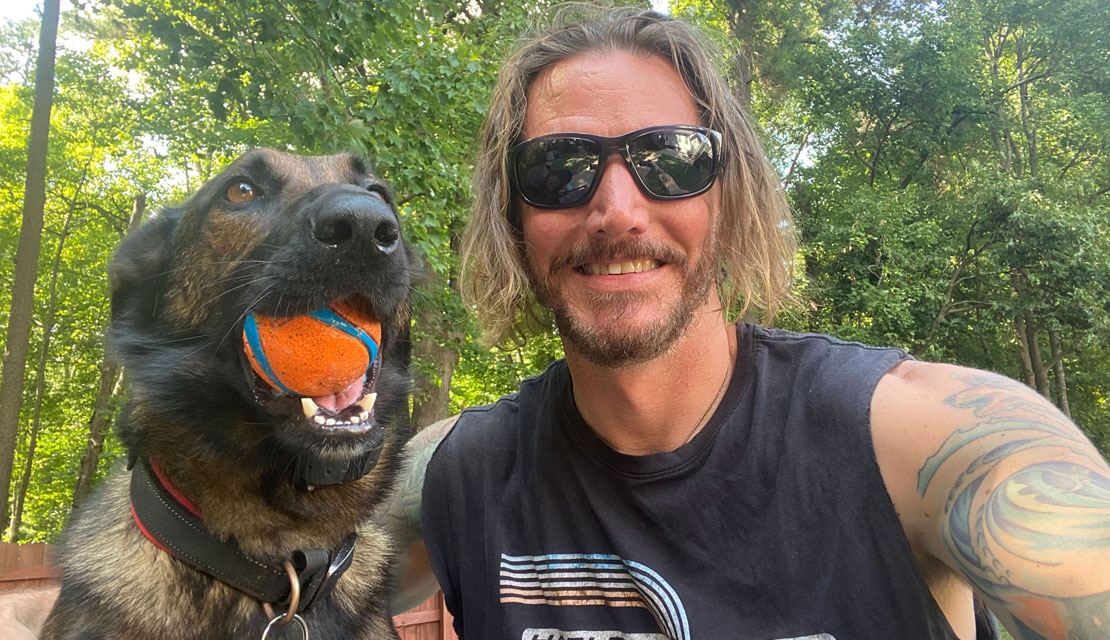 Meet Ryan Given of Studio RTP
We opened Juicekeys with a dream and a firm commitment to work hard. But as any business owner will tell you, it takes more than dreams and hard work to make a business succeed. It also takes strategy and often, the expertise of other small business owners.
Early on, we knew that in order to take our business to the next level, we would need professional branding and an expertly designed website built by someone who understood web design and search engine optimization. Whether sharing information about our wellness products, posting our menu, or educating people on how to juice cleanse, Raleigh and Durham natives needed to know where and how to find us.
That's when we were lucky enough to connect with Ryan Given of Studio RTP.
Studio RTP Meets Juicekeys
Kelly first met Ryan at a Business Networking International (BNI) meeting, which is a networking organization that helps to connect entrepreneurs and business owners. After a sit-down with Ryan to discuss business strategy, Kelly knew right away that Juicekeys would be in good hands with Ryan.
Lucky for his clients, Ryan has always had a passion for design. He began developing that passion as early as high school, when he took an Auto Cad class that taught drifting in a digital format. He went on to major in Visual Communication Design at Kent State University and then opened Studio RTP, which has now been in business for over 14 years. The studio, which specializes in graphic design, web design & development, and search engine optimization (SEO) services, works with successful start-up companies like Juicekeys as well as larger institutions like the University of Pennsylvania's School of Veterinary Medicine. Studio RTP was even selected as Expertise.com's Top 20 Design Firms in Raleigh, NC 2018 and in Cary in 2020 (go, Ryan!).
Today, Juicekeys has a beautiful, functional website & a dynamic, vibrant logo—all thanks to Ryan and his team, who have also helped Juicekeys with SEO performance, copywriting, email marketing, and print design projects. And it's not just the end result we love—working with Ryan has been awesome every step of the way. He's so responsive and friendly, not to mention dependable and consistent. We really lucked out with him! Lucky for us, Ryan and his team seem to feel the same way about Juicekeys. "We are humbled by the hard work and effort that Chris and Kelly have poured into the business," Ryan says. "It's great to see their dreams coming to fruition." What we didn't know about Ryan is that he would eventually become a fan of our smoothies, our juices, and even our signature juice cleanse!
Ryan's Favorite Menu Items
We feel really honored that our talented web developer has also become a die-hard Juicekeys fan. His favorite smoothie on the menu is K's Way, with the Piña Colada coming in as a close second. Ryan has also enjoyed the Juicekeys three-day juice cleanse. "I felt absolutely amazing afterwards," she says. "I highly recommend that you try this cleanse if your body could use a reset."
Finally, Ryan regularly uses the Liquid Vitamin D, Radiance-C, and Sleepwell from our wellness product line.
Ryan's Downtime
When he's not designing websites or working with clients, you might find Ryan hiking, camping, or running with his two dogs, one of which is a high-energy Belgian Malinois. He also loves to paint & draw, play hockey, surf, and clock an average of 20-25k miles per year on his motorcycle. Truly a man of many talents!
As a small, family-owned business, we truly value working with other local entrepreneurs and showcasing their incredible work. Thanks for taking the time to get to know Ryan!
Here's to your health!

---