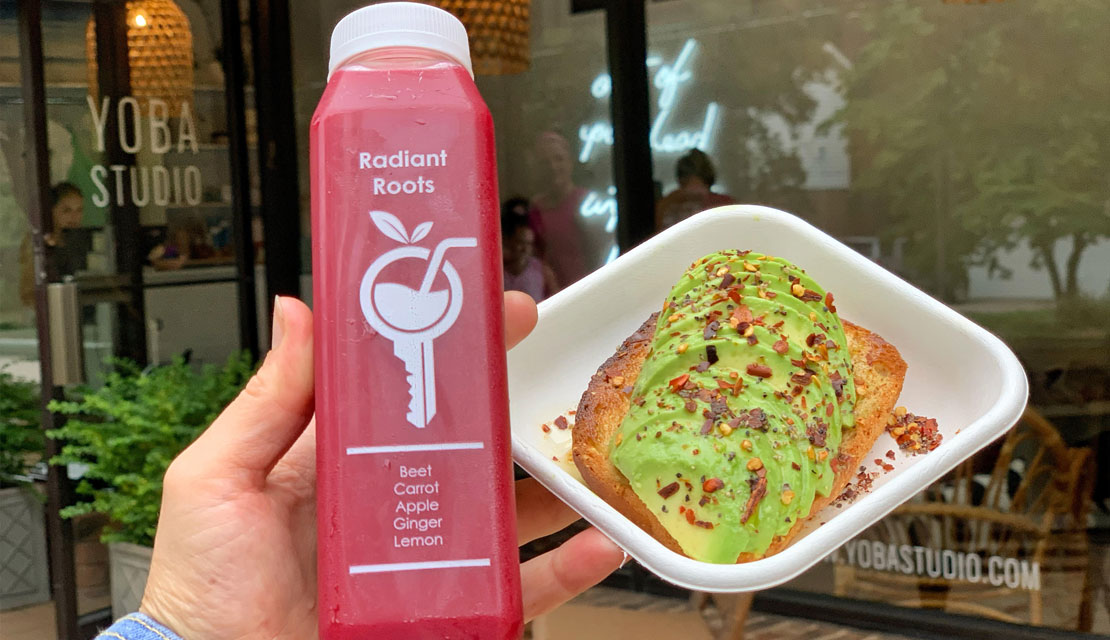 Show Us Where You Take Your Juicekeys Organic Smoothies!
We love catching up with our customers in the smoothie shop and making their organic smoothies to order, just the way they like them. Honestly, connecting with our customers is what keeps us motivated and inspired. But as much as we love seeing you come through our doors, we also love to see where you take your Juicekeys when you walk out of our doors! After all, summer is the time for traveling, whether it's to the beach, the mountains, or (if you're extra lucky!) some dreamy, tropical locale. And even if travel isn't in the cards this summer, you can make your weekends and even your work week feel more like a vacation by adding tasty treats to your daily routine. So, in the spirit of summer vacations and staycations, we're gearing up for a giveaway! If you're ready to show us where you take your organic smoothies, keep reading.
Organic Smoothie Giveaway
This month, we're giving away two $50 gift cards to two creative smoothie lovers who show us organic Juicekeys smoothies on the go. Here's how to enter for your chance to win:
🍑 Grab your favorite organic juice, smoothie, or healthy fuel from one of our three Juicekeys locations.
🍓 Take a picture of your Juicekeys juice, smoothie, or healthy fuel in your favorite summer location.
🍍 Post your picture to Instagram & don't forget to tag @juicekeys (remember: we can only see tags on public accounts!).
🍏 Use the hashtag #Juicekeys in your post.
That's it! Post your photo no later than midnight on Monday August 16th. We'll pick our two favorite posts and announce the winners on Tuesday August 17! (This contest is in no way sponsored by Instagram.)
Organic Smoothie Giveaway Inspiration
If you need a little creative inspiration to get you going, you're in luck. Our favorite menu items weighed in on all the places they'd like to visit this summer, and the list extends from the mountains to the sea and beyond. Take a look:
And don't forget - if you want to try something new, we'll always make your organic smoothie to order!
So go ahead & let us know where you take your Juicekeys. We can't wait to see where you're headed.
Here's to your health!

---