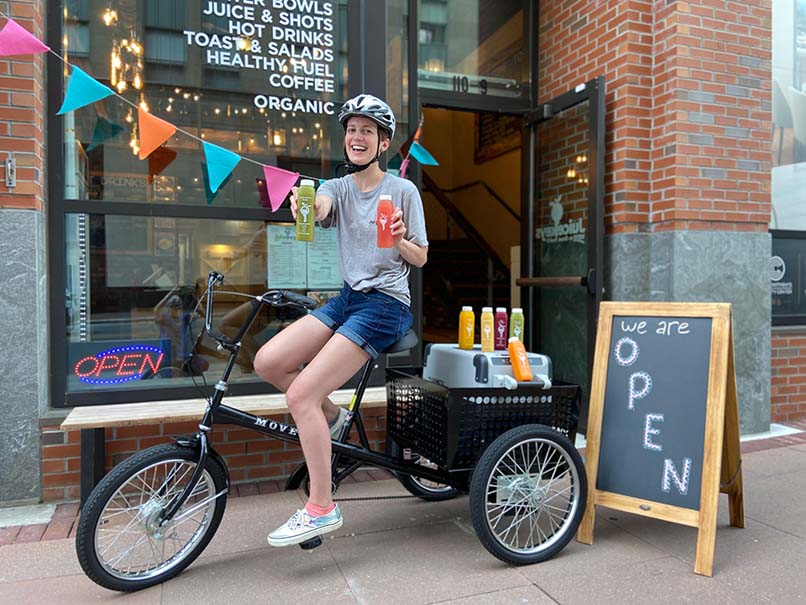 Small Business Thoughts, Competition
Over the past six years, working to grow our company, Juicekeys, I have learned a lot about small business. Today, I wanted to write a very short essay in-regards competition and competitors. I think its easy for many small businesses to have a confused or blurred vision on how they will compete and who they will identify as their competition within their market. I will touch more on the "identification of a competitor" rather than the "how to" of competition. I wanted to give a time-line of some of the things that Kelly and I worked through during the course of building Juicekeys, and explore what was beneficial and what detracted from growth, all in-terms of the competition and the competitive mindset.
When we started Juicekeys, we had no comprehension of how to compete or who was our competition. We suffered from paralysis analysis in just running our basic operation, it was all we could handle. I think early on, it was a blessing in disguise to be consumed by the internal needs of the company. We learned that when you eventually do build sustainable operations, it provides the means to make an honest assessment of where your business stands in the your market niche. Thus, able to decide where and how you want to grow your customer base. Kelly and I stayed internally focused for the first four years, we put almost zero effort into trying to identify any competition, it was totally irrelevant to us- we had more internal problems than we could handle. In retrospect there is not much I would change about those four years, it was critical that we were internally focused on our operation, team, and systems- it allowed for a sturdy foundation to be constructed.
When Kelly and I did finally decided to start discussing where and how we wanted to grow our customer base, we decided that our mission statement should lead the way in how we grow. Our Mission is "Keys to Great Health" and we believed our mission should be the driving force for how we compete in our local market. This was a simple but huge revelation for us. It meant that we would compete in areas where "Keys to Great Health" did not exist. For example, this meant we wanted to compete with the McDonald's one mile down the road, or the Pizza Hut in the nearby shopping center. These were the customers we wanted to work to get, we wanted to introduce them to "healthy that taste great". We wanted to grow our customer base from this broader customer base one smoothie at a time. It is counter-intuitive to build a customer base from an area that may not appear to align with your mission, but this is one my main points in this short essay. In general, people want to do things that are going to help them, especially when it concerns the intimate decisions of food, personal health and well-being. In our business, these are the exact dynamics we strive to provide for everyone; excellent food that provides great health and a vibrant well being.
Kelly and I's thought process is: why try to compete in a very small market niche, when almost every consumer in the world wants to consume food that can positively impact their personal health and well being. In our minds, all Juicebars or Healthy Cafes (that have integrity behind their product) are a great thing! Many of these small businesses align with our mission and we do not look at them as our competition. We are focused on the consumer that orders a Big Mac for lunch, we want to earn that individual's business and replace his Big Mac with our 24oz Apple Pie Smoothie. For Kelly and I, that is a very fulfilling, to not only educate but build the business systems to support consumers who will choose healthy food that taste great!
What proof is there, for example, that the customer base of McDonalds, Pizza Hut, and Five Guys would be the least bit interested in a juicebar who's priorities consist of the highest levels of integrity, education and deliciousness? Six years ago I would have said there is a zero percent chance. However, we have learned the exact opposite. We have learned that all most every consumer wants to learn about food, and how it can impact their health. So many people want to create healthy habits, specifically with food. People are willing to spend time learning about food, healthy alternatives and life changing habits. This is the basis for how Juicekeys can compete in the broader fast casual market. Our ability to utilize the highest quality ingredients, provide concise and impactful education, and make a great tasting product is how we plan to grow Juicekeys!

---