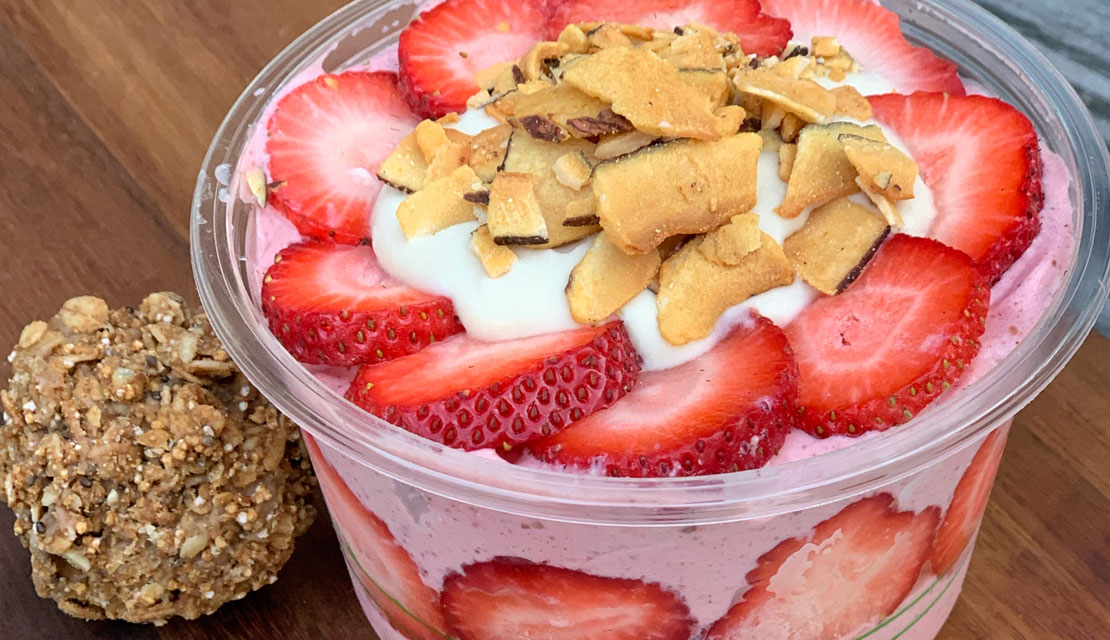 Strawberry Season = Strawberry Bowl Bliss!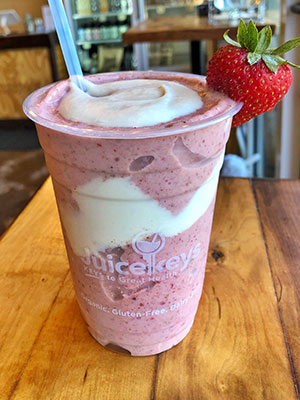 It's strawberry season in North Carolina, and that means it's strawberry bowl season at Juicekeys! Outside the store, spring is in full swing, the sun is shining, the weather is warm, and those beautiful red berries are showing up on plants all over North Carolina. Inside the store, our freezers and fridges are full with perfectly ripe berries ready to make their way into strawberry smoothie bowls and smoothies.
We hope you'll find some time this spring to indulge in one of nature's sweetest treats, whether it's digging into a strawberry bowl from Juicekeys or picking berries right off the plants in your yard. You really have to take advantage of this time of year, because the strawberry growing season is pretty short—which could be part of what makes it so sweet.
To help get you in the strawberry spirit, we've put together a list of everything we love about this perfect little fruit.
Here's a few great things about strawberries:
The US Department of Agriculture reports that Americans eat an average of 3.4 pounds of fresh strawberries each year (To which we say, that's all?! Clearly not everyone eats as many smoothie bowls as we do.)
Each strawberry has about 200 seeds.
Strawberries are actually members of the rose (Rosaceae)family. Maybe that's why they smell so sweet?
In Belgium, there's a museum dedicated entirely to strawberries. Musée de la Fraise, here we come!
Strawberries are perennial plants, which means they come back year after year (thank goodness).
The average strawberry season is only 4-5 weeks long, so you really have to make it count. Freeze your berries for smoothie bowls all year!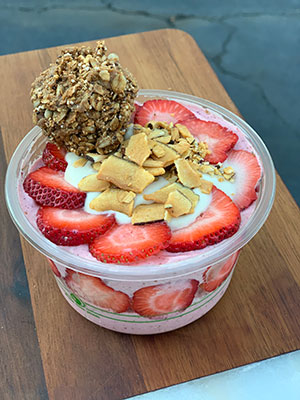 Here's a few great things about strawberries at Juicekeys:
Our strawberry bowls & strawberry smoothies are a great source of Vitamin C.
Our Strawberry Cheesecake Smoothie is a customer favorite. With coconut water, strawberry, apple, banana, cashew butter, vanilla protein, honey, and cinnamon, it's richly flavored & packed with nutrition.
Our Strawberry Shortcake Smoothie Bowl is basically every sweet tooth's dream come true: a decadent dessert that's actually good for you! Our homemade maple cream is dairy free and to die for.
Finally, our Strawberry Bliss Smoothie Bowl is a protein-packed energy booster that will power up your day. (We don't call it a "power bowl" for nothing.)
Want to try a strawberry bowl we haven't thought of yet? We love getting new recipe ideas from customers, so let us know your ideas in the comments!
Here's to your health (and to strawberry season!),

---