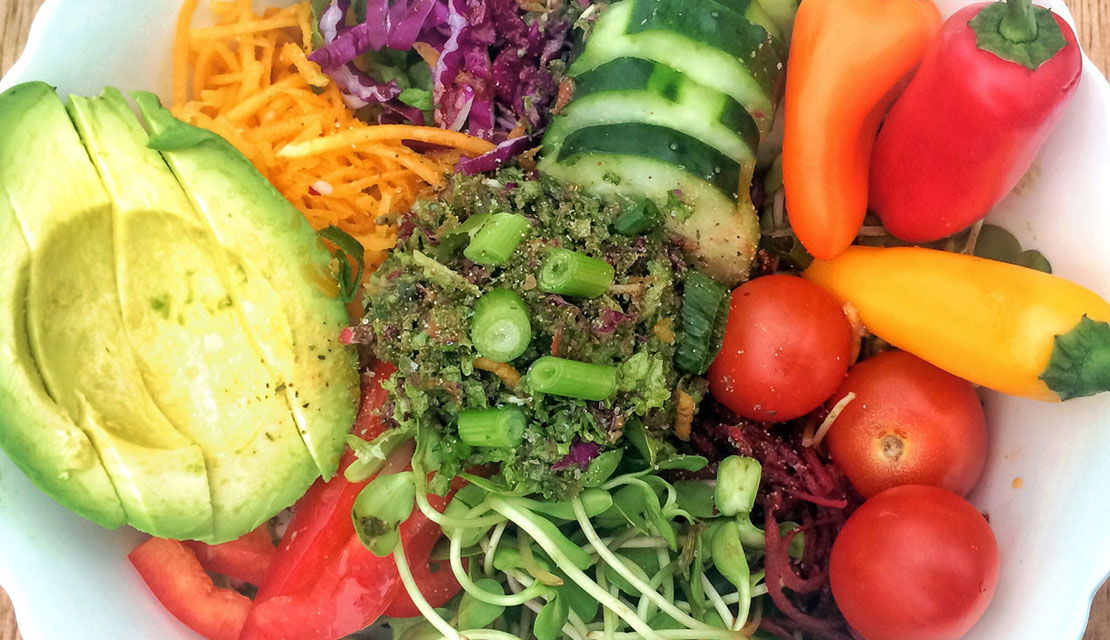 The Trick to a Delicious Salad
Salads can be boring or really amazing!
The trick to making them amazing is BLENDING a small portion of the salad with the dressing and seasonings.
Example: 1 cup of lettuce, 1/4 red/yellow/green peppers, 2 Tbs shredded carrots, 1/8 C shredded cabbage, and any other crunchy veggie and place it in blender. Add in 2 Tbs of salad dressing and seasoning. I love the flavorgods seasoning and always include them as well. Blend for a few seconds until mixed well.
Make your salad as normal. Then top it with the blended mix. Use this as your dressing and chop up your salad really well before eating. A little bit of flavor will be on every piece without drenching it in salad dressing.

---