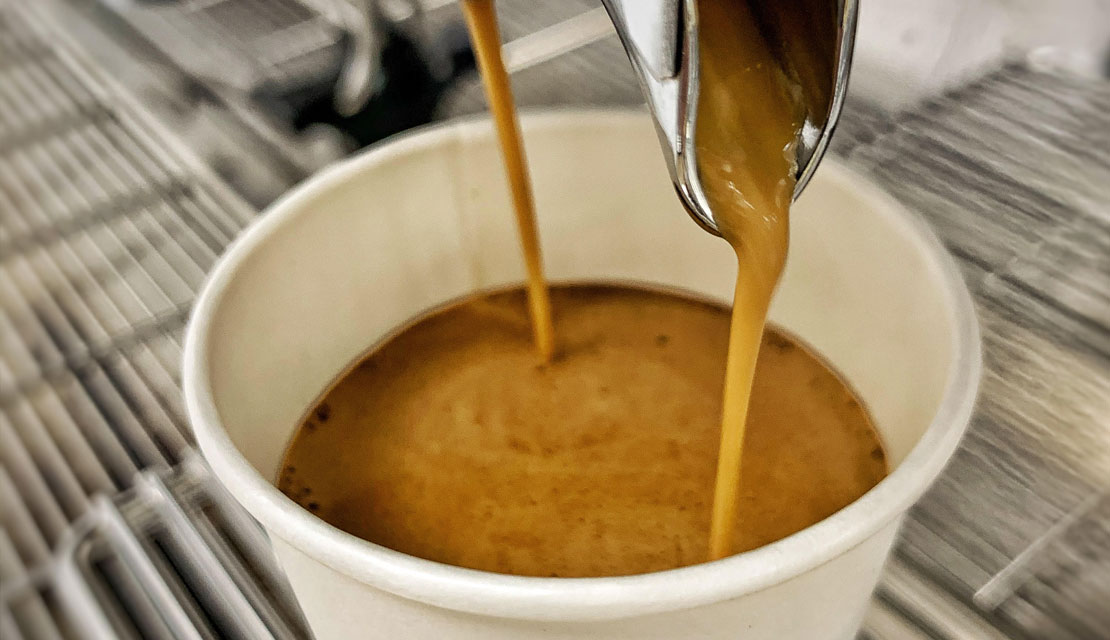 Get Your Morning Coffee from a Smoothie Shop
If you're in a coffee shop rut (cup of coffee + a pastry every morning), it might be time to start thinking outside the donut box. Your local smoothie shop may have that coffee boost you're seeking, but in a much healthier form!
Coffee Smoothies in Raleigh NC
People in Raleigh (our hometown!) love a good cup of coffee, and when we expanded our smoothie shop to Durham, we discovered that Durhamites love their coffee, too. That's why we decided to pack all the flavor and energy of your morning coffee into delicious, good-for-you smoothies and power bowls. And for the die hard coffee drinkers, we do have some good old fashioned coffee options (minus all the unhealthy add-ins!).
Here's a rundown of coffee options at your local smoothie shop:
Coffee Smoothies & Coffee Power Bowls:
These smoothie options offer a caffeine buzz + a protein and superfood boost. Also, they're perfect for the summer months, when you still want your coffee but can't stomach a hot drink when it's 85+ degrees outside! Take a look at our coffee smoothie options: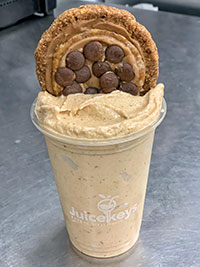 The Mo'Mocha is a Juicekeys fan favorite—just ask Raleigh, NC home builder Chris Neese, who transitioned from coffee shop to smoothie shop years ago and never looked back! This buzzworthy blend of almond milk, coffee, banana, mocha protein, almond & cashew butters, coconut water, dates, and Stevia is sweet and protein-packed. The combination of locally roasted coffee (thanks, Larry's Beans!) and protein means that your boost of energy will last you much longer than a regular cup of coffee. We call that a win!
The Gimme'Mo Power Bowl:
This power bowl packs a delicious, wake-me-up punch to get you all the way through your morning and straight to lunch (or beyond!). Also, it will make you feel like you're eating dessert for breakfast. Made with freshly brewed coffee, this bowl is sweetened with bananas & dates, and then layered with granola and topped with coconut & chocolate chips. It's our smoothie shop's gold standard for a delicious breakfast, so we feel pretty certain that you'll love it.
Traditional Coffee Options
We may be North Carolina's favorite smoothie shop, but we also recognize that sometimes our customers just need a hot cup of joe. That's why we've narrowed our hot coffee options down to two drinks that please even the snobbiest of coffee snobs. Take a look:
Bulletproof Coffee: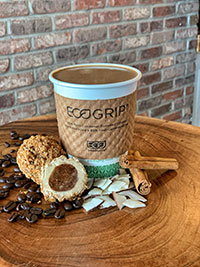 Try locally roasted, organic espresso infused with coconut cream (a brain-fueling fat!), maple syrup, and cinnamon—the perfect way to supercharge your day. If you've already had your morning smoothie and just need an afternoon pick-me-up, pair our Bulletproof Coffee with one of our energy balls. It'll get you through to dinner.
Espresso Shots: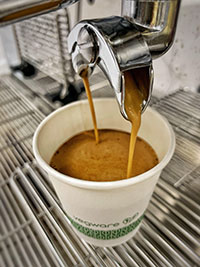 The great thing about our espresso shots (besides the fact that they're made with locally roasted, organic beans + reverse osmosis filtered water) is that you can pair them with pretty much anything else in our smoothie shop! Pretty much all of our smoothies will pair with an espresso shot, no problem.
Ready to make the switch from coffee shop to smoothie shop? Good. See you soon at one of our Raleigh or Durham locations!
Here's to your health!

---