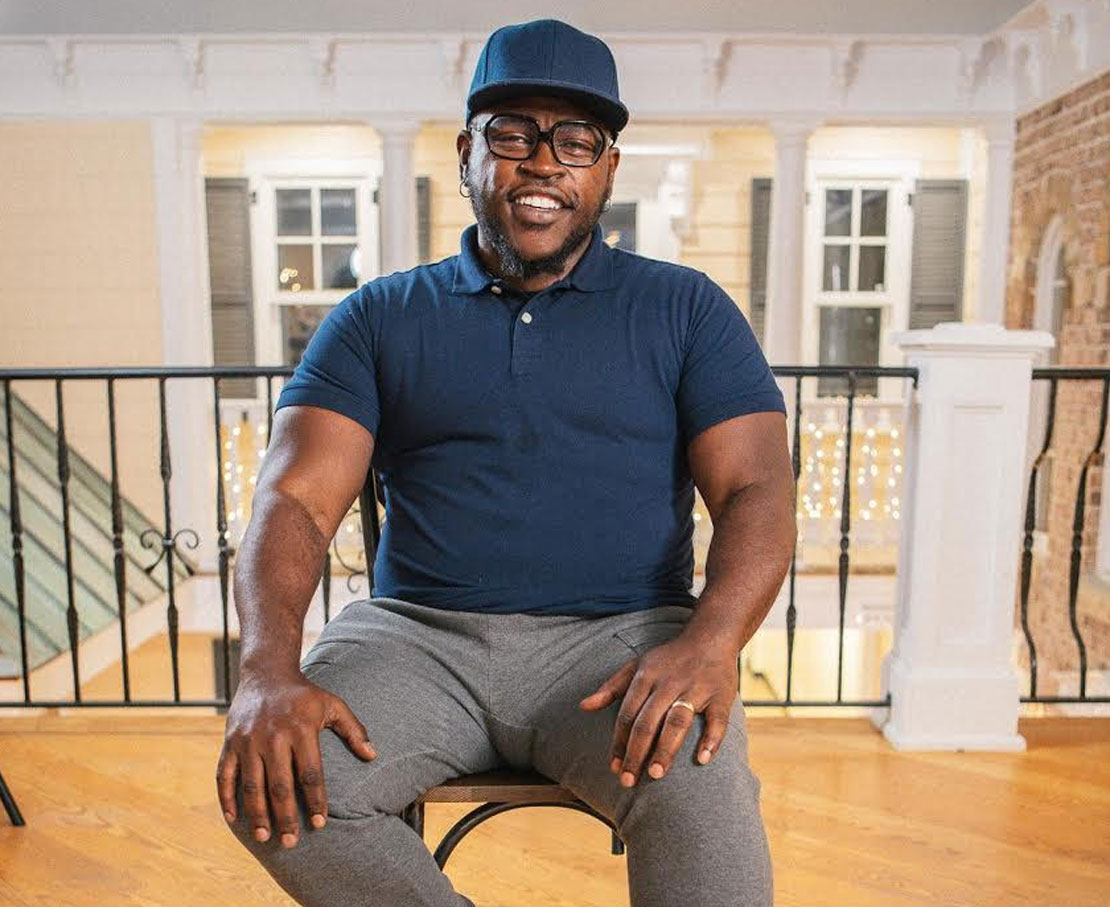 Motivational Coach Transformed by Healthy, Organic Juices
For local entrepreneur and motivational coach Tim Johnson, healthy, organic juices are more than just an occasional treat; rather, they're a way of life.
Tim has always had a lot on his plate: he's a husband and a father of two, a motivational speaker, an entrepreneur with his own line of hair products, and a hair stylist with a full calendar of happy clients. But in July of 2020, Tim decided to put his own health and happiness at the forefront—a decision that led him straight to Juicekeys.
How the Juice Cleanse Started
On July 5th, 2020, Tim went to a routine doctor appointment and learned that he had high blood pressure. He realized he'd been letting his own health slide, and he decided that day to do something he'd wanted to do for a long time: reset his system with a juice cleanse. Though he ended up losing a total of sixty pounds in sixty days, Tim says, "I didn't do it for weight loss. I did it because I didn't want to be sick."
Tim's Juice Cleanse Results
For this native of Raleigh, a juice cleanse was a clear next step in his health journey. He'd been enjoying healthy smoothies at Juicekeys for a long time, but after that July day in 2020, he knew he was ready to juice. For the next sixty days, Tim drank seven 16 oz bottles of organic, cold press juice every day, along with a gallon of spring water. The juice and water replaced his regular diet.
Today, Tim is medication-free and sixty pounds lighter. "I regulated my blood pressure, I have mental clarity and incredible energy," Tim says. And he did it all without medication or extreme exercise. Rather, he says, "I rested my body to wellness."
While Tim is no longer exclusively juicing, he's on a 1900-calorie meal plan punctuated by regular trips to the gym. He still hits up Juicekeys regularly, though, because he values the nutrients in healthy, organic juices. Plus, he finds the juice pretty tasty.
Tim's Favorite Organic Juices
To be honest, Tim didn't love the idea of picking a "favorite" juice. If he had to pick just one, he'd probably go with the popular Apple Bottom Greens, and he also loves any juice that incorporates beets, like our Radiant Roots.
Ultimately, though, Tim can find things he enjoys in all of the Juicekeys juices. Over the course of this year, he has tried all of our cold-pressed juice recipes. His goal was to "taste the rainbow" and get a rich variety of nutrients into his diet.
What's Next for this Raleigh Super Juicer?
The first thing Tim did when he finished his cleanse was figure out a way to share his health journey. "People had so many questions," he said, and some doubted that all he'd done was drink juice. Tim Johnson's Juice Challenge is a response to those inquiries.
In the big picture, though, Tim is just focused on continuing to eat well, live well, and share his message about the importance of self care. "You're the only YOU that you have, so you have to take good care of yourself," he says. "We have to make ourselves more important than everyone else, because we can't really give love to others until we can give love to ourselves."
Wise words, Tim, and thanks for sharing your journey with Juicekeys!
Here's to your health!

---